Ja en nee. Daarom noemen we dit Fake Tie-Dye.
Deze Tie-Dye of afbindtechniek werkt op alle natuurlijke materialen zoals katoen. Je kunt zelfs écru of witte kant-en-klare kussens of T-shirts kopen om te versieren.
Inktense-producten zijn permanent zodra ze droog zijn en kunnen veilig met de hand gewassen worden op een koude temperatuur (max. 30°). Gebruik geen agressieve wasmiddelen.
Wat heb je nodig?
- natuurlijke stof, zoals katoenen stof, een kussenhoesje of een t-shirts etc
- hobbymes of keukenrasp
- sprayflesje
- A-4 papier
- elastiekjes
- plastic om je tafel af te dekken
- ronde voorwerpen zoals knikkers, polystyreen ballen, grote kralen 

Stap 1
Dek je tafel af met plastic.
Leg een rond voorwerp onder de stof en bind er vanaf de bovenkant een elastiekje omheen. Hoe groter het voorwerp, hoe breder die kenmerkende Tie-Dye cirkels zullen zijn. Verdeel de bolletjes over de stof en maak ze vast.

Stap 2
Kies 2 of meer kleuren Inktense Blocks. Schraap pigment van de een Inktense-Block op het papier tot je genoeg kleur hebt om mee te werken. Doe de snippers voorzichtig in een met water gevulde sprayflesje. Schud krachtig tot alle Inktense in het water is opgelost.
Spuit vervolgens de kleur over de hele stof. Ook in alle plooien.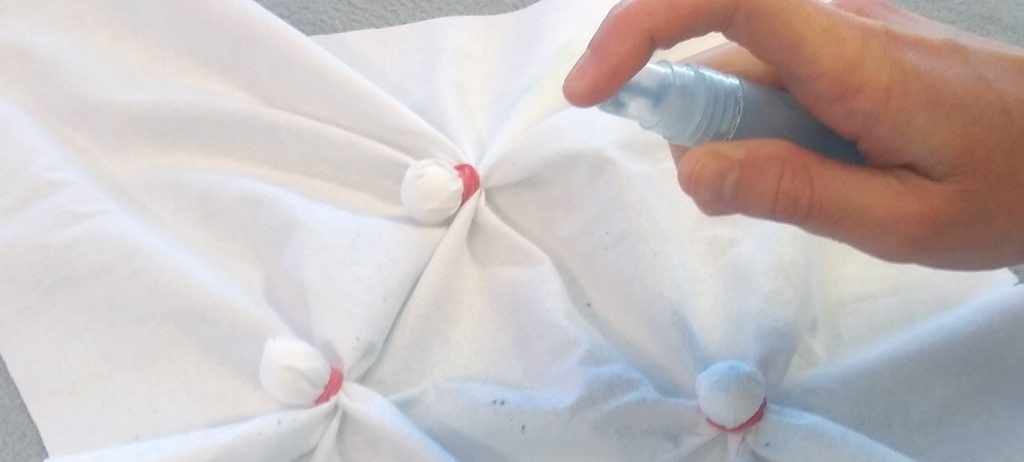 Stap 3
Als je klaar bent met sprayen, laat je de stof drogen.
Verwijder de elastiekjes om je resultaat te onthullen.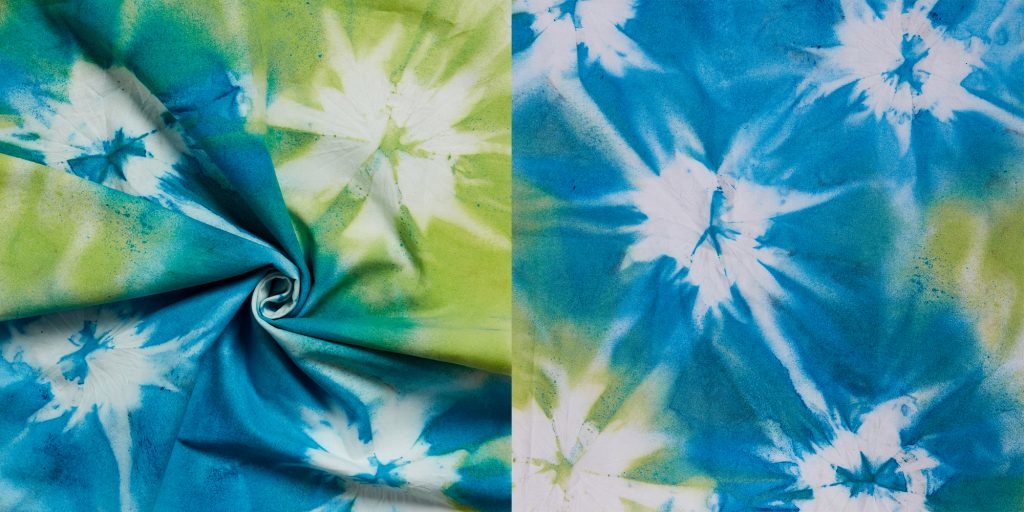 Dit blog is vertaald en gebaseerd op het blog van Derwent: Cheat's Tie-Dye using Inktense Blocks.